A list of 63 Short God quotes and inspiring quotes about God to help you understand God better. God is who He says He is, holy, loving, and just.  And the 63 short God quotes below will remind you of the awesomeness and goodness of God. Enjoy.
63 Christian Quotes About God.
1. God's love is the greatest and only love that can satisfy the human soul. Samuel Zulu.
2. God's plan for our lives is always greater and better than ours. Samuel Zulu.
3. The Lord will always be faithful to us though we fail Him many times over. Samuel Zulu.
4. God is love but holy and just at the same time and won't let sin go unpunished. Samuel Zulu.
5. God's promises will always come to pass even if they take longer. Samuel Zulu.
6. God is light, love, and peace that no man can ever comprehend. Samuel Zulu.
7. Just because God is love doesn't mean He'll turn a blind eye to sin. Samuel Zulu.
8. Our Lord Jesus Christ is God, too as He's the express image of the invisible God. Samuel Zulu.
9. God's thoughts are not ours that is why we don't understand His ways at times. Samuel Zulu.
10. God's light is the only light that brings enlightenment to one's soul. Samuel Zulu.
11. God's love gift of eternal life through Christ shows the boundlessness of His love. Samuel Zulu.
13. In His time, the Lord makes all things beautiful. Samuel Zulu.
14. Unlike human beings, God will never fail to honor His promises. Samuel Zulu.
15. God can't lie because that isn't in His nature. Only fallen man lies. Samuel Zulu.
16. God's grace is all you need to overcome the challenges of life. Samuel Zulu.
17. God works by faith because without faith, you won't receive anything from Him. Samuel Zulu.
18. Trust in the Lord if you want your plans to be established. Samuel Zulu.
19. Never be afraid to trust an unknown future to a known God. Corrie ten Boom.
20. If you believe you shall see the glory of God. Lailah Gifty Akita.
21. Everything God gives is for our enjoyment. Lailah Gifty Akita.
Read also: 54 Christian Hope Quotes To Help You Not Give Up On God.
22. God speaks to us through the Holy Scriptures. Lailah Gifty Akita.
23. God is supreme over any situation. Lailah Gifty Akita.
24. The essence of prayer is to praise the powerful God. Lailah Gifty Akita.
25. God works on us to achieve His purposeful plan in His perfect time. Lailah Gifty Akita.
26. Faith is full assurance of the faithfulness of God. Lailah Gifty Akita.
27. The greatness of God is the riches of his grace. Lailah Gifty Akita.
28. Faith in God is a sure foundation of life. Lailah Gifty Akita.
29. Having the ability to realize that God loves you is a blessing. Angel Moreira.
30. For us, a mountain is an obstacle. For God, it's a road in the making. Craig D. Lounsbrough.
31. God can save the sinner you are, but not the saint you pretend to be. Anthony Bloom.
32. There is no faithful heavenly Father like the eternal God. Lailah Gifty Akita.
33. Praise God for His compassion never fails because of his faithfulness. Lailah Gifty Akita.
34. God is a God of possibilities and not impossibilities. Samuel Zulu.
35. The Lord is a good shepherd that never forsakes His Sheep. Samuel Zulu.
36. Nothing is too hard for the Lord to do. All you need is faith to see miracles. Samuel Zulu.
37. Only the Lord has your best interests at heart and good plans for your future. Samuel Zulu.
38. The Lord hears the cries of the brokenhearted and heals them of their wounds. Samuel Zulu.
39. If God is on your side, no weapon formed against you will prosper. Samuel Zulu.
40. The Lord works in mysterious and marvelous ways we cannot see. Samuel Zulu.
41. Nothing is impossible with God as He hasn't lost any battle or failed anything. Samuel Zulu.
42. The Lord always renews the strength of all those who wait upon him. Samuel Zulu.
Read also: 54 Strong Faith In God Quotes (That Will Motivate You.)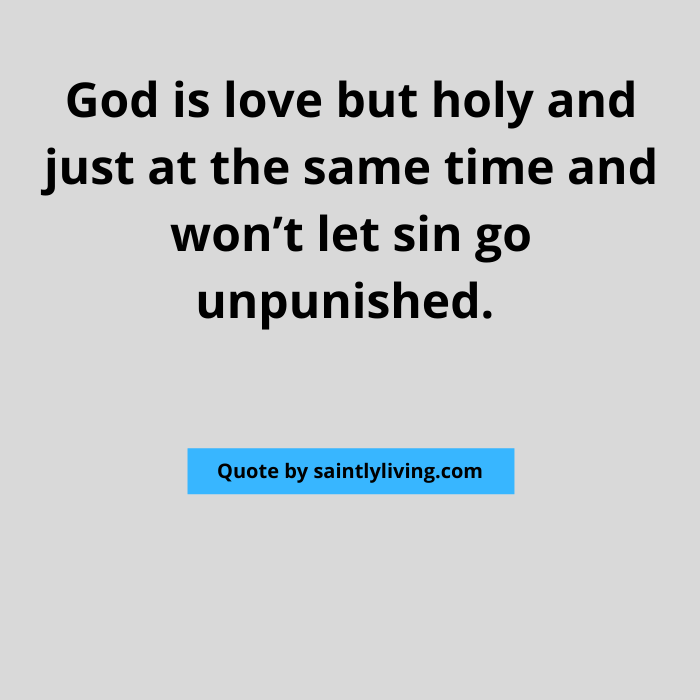 43. Grace alone, Faith alone, Christ alone, Scripture alone for the glory of God alone. Robb Moser.
44. Exceeding the goodness of God lies in his constant love. Lailah Gifty Akita.
45. God knows far more about living a life of joy and blessings than we do. Randy Loubier.
46. Faith in God will elevate you to next-level blessings. Germany Kent.
47. By God's grace and mighty power, we can do great deeds. Lailah Gifty Akita.
48. If you know the value of prayer, you will pray every second. Lailah Gifty Akita.
49. He does not call those who are worthy, but those whom He will. Therese of Lisieux.
50. By the power of the Holy Spirit, we can do what needs to be done. Lailah Gifty Akita.
51. Your mind was made to know and love God. John Piper.
52. When the storm comes to you, ask God to make a way for you. Gift Gugu Mona.
53. A man who knows God knows his destiny. Dr.P.S. Jagadeesh Kumar.
54. The Lord gives and the Lord takes away, as it pleases him, for he can do all things. Homer.
55. God doesn't need an image to maintain, unlike his devotee. P.S. Jagadeesh Kumar.
56. Before every great opportunity God gave me a great trial. Martin Luther.
57. Everything is possible with God and nothing is impossible with God. P.S. Jagadeesh Kumar.
58. God is the flame of glory and atheism is the blame of glory. P.S. Jagadeesh Kumar.
59. The grandeur of God reveals itself through simple things. Paulo Coelho.
60. Words are God's gift to mend a broken soul. Chimnese Davids.
61. When God becomes routine rather than revival, it's time to switch things up. Lysa TerKeurst.
62. One day I realized, without God, nothing matters. So, I asked Him into my heart. Esther Earl.
63. Even in hardship, God's goodness prevails. Todd Stocker.
Read also: 54 Christian Life Quotes (To Help You Live Wisely.)
Conclusion.
I hope the 63 above short God quotes will now help you understand and appreciate who God is even better so that you don't lose faith in Him. Stay blessed.
Sharing is caring.